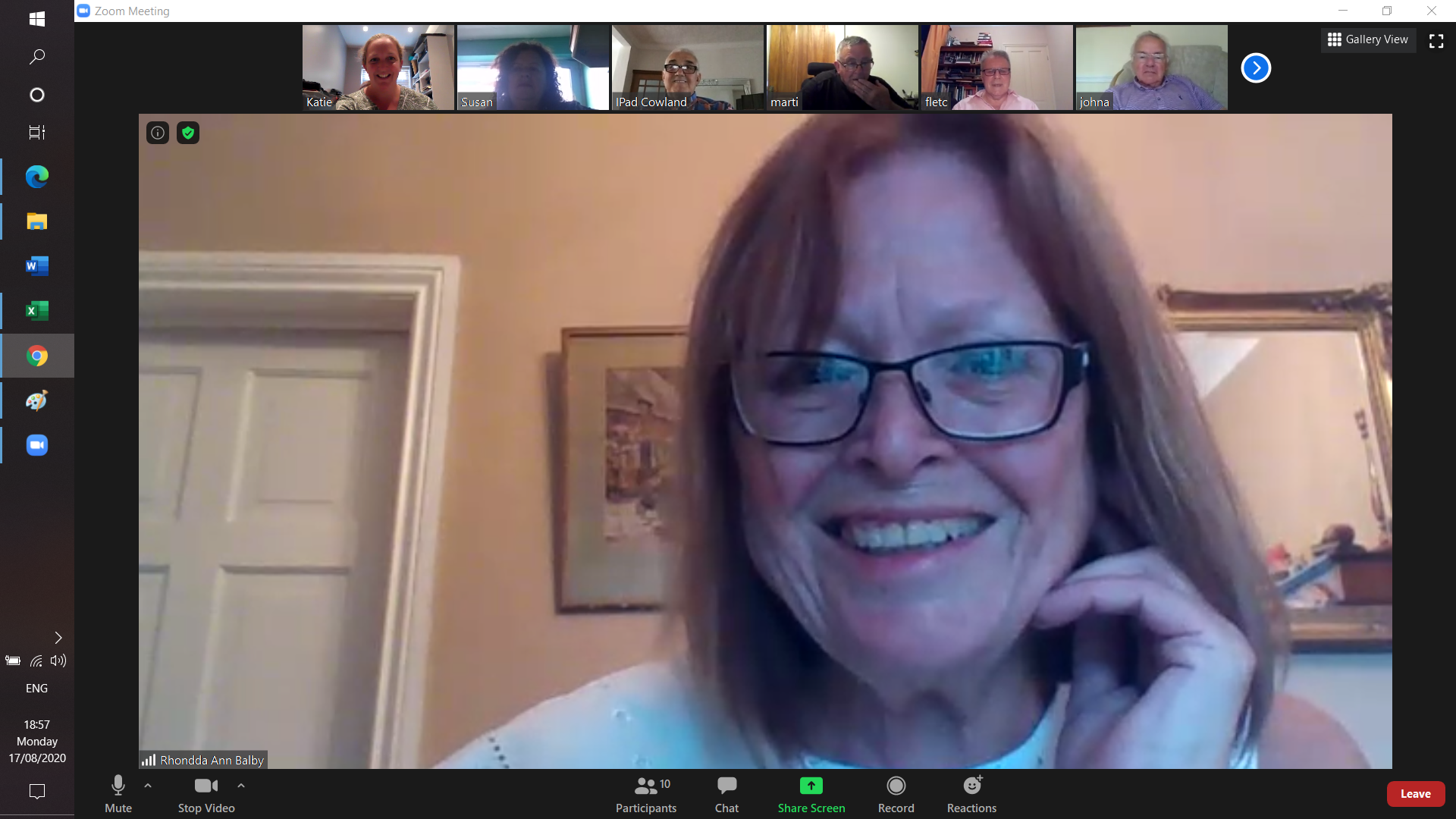 When Ann Balby became President of Rhondda Rotary Club in July 2019, she said it was an easy choice to make to elect NASS as her charity for the year. One of her son's has axial SpA (AS), and waited over 20 years to be diagnosed. She really wanted to help NASS to improve the delay to diagnosis for others in future.
Her fundraising year got off to a great start, with several days in aid of NASS at their local community shop. Sadly their big Charity Lunch in April had to be cancelled due to Covid-19, and their fundraising was halted at that point.
This week, our Head of Fundraising Katie was invited to their virtual Rotary Club meeting and was 'virtually' presented with a cheque for £1,200 which represents Ann's amazing efforts pre-Lockdown. We're so grateful to Ann and all her fellow Rotarians.
There was further good news, as the incoming President for 2020-2021, Jeff, has also elected to support NASS over the coming year!
If you're part of a community group or association and would like to fundraise for NASS, please contact us at fundraising@nass.co.uk.