Venue: National Conference Centre, Birmingham
Date: 8 June 2019
Time: Registration begins 9.00am, Event concludes 4.30pm
Who can attend: Paid up NASS members plus one guest
Register: Using the form below or call us on 020 8741 1515
Cost: Free – with a £10 deposit per person, refunded on attendance
---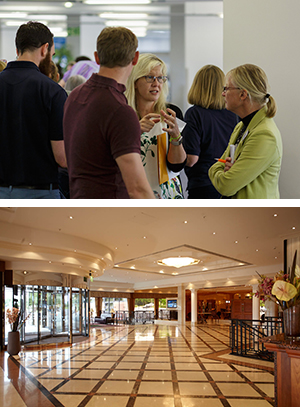 Will we be seeing you at our 2019 Members Day? Themed on movement, this year's event will certainly be appropriately placed beside the National Motorcycle Museum in Birmingham!
As our long-time members have come to expect, we've got a busy day in preparation for you, full of informative talks, useful tools to take away and engaging activities.
We'll start off the day with a talk by a leading rheumatologist discussing the latest research in axial SpA (AS), and Dr Dale Webb will share news of our evolving Every Patient, Every Time campaign.
Next up is our AGM including this year's important vote, with a concurrent Friends & Family session on offer. After lunch you can choose between two workshops: managing pain using mindfulness or self-care top tips to help bridge the gap between rheumatology appointments.
Lastly we'll get moving with some fun activities and running alongside our always popular Ask the Expert advice surgeries.
Refreshments and lunch are included free as part of the day. You can register online using the form below and paying your deposit in the shop, or phone us on 020 8741 1515 to book.
Latest draft agenda available to view here.
---