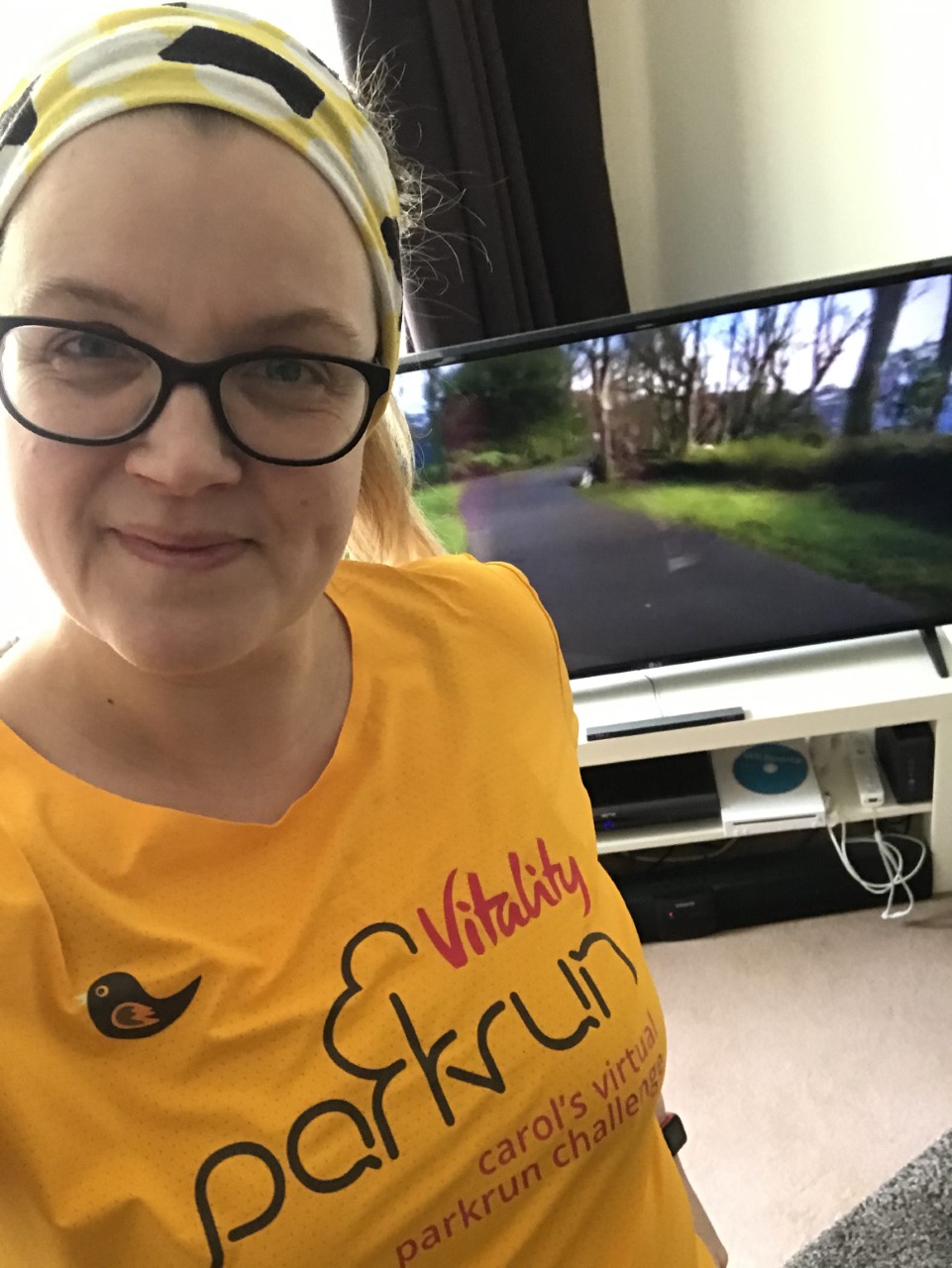 Carol Newton is a very keen runner, and usually runs 3-4 times a week with friends from her running club. She loves Parkrun, which is a weekly 5km run series which takes place across the world. She is so keen that she does Parkrun touring and has run at 52 different park-runs in 5 countries! Due to the current pandemic, she has had to miss out on her much loved weekly Parkruns.
Having struggled to motivate herself to exercise, Carol decided to borrow a WiiFit from a friend and discovered hundreds of virtual Parkruns on YouTube. That is when she decided to support NASS with her take on the 2.6 Challenge – 26 virtual Parkruns for every letter of the alphabet, in 26 days.
Carol says '[NASS] have been invaluable in supporting me and giving me accurate information at this confusing time, as well as providing online physio sessions focusing on areas which I have problems with.'
Carol has completed virtual Parkruns in England, Wales, France, Australia, Sweden, Russia and the USA – to name a few – and has raised over £200 for NASS.
If you are feeling inspired to take on a challenge in the comfort of your home, why not explore some of our suggestions? Email the fundraising team at fundraising@nass.co.uk