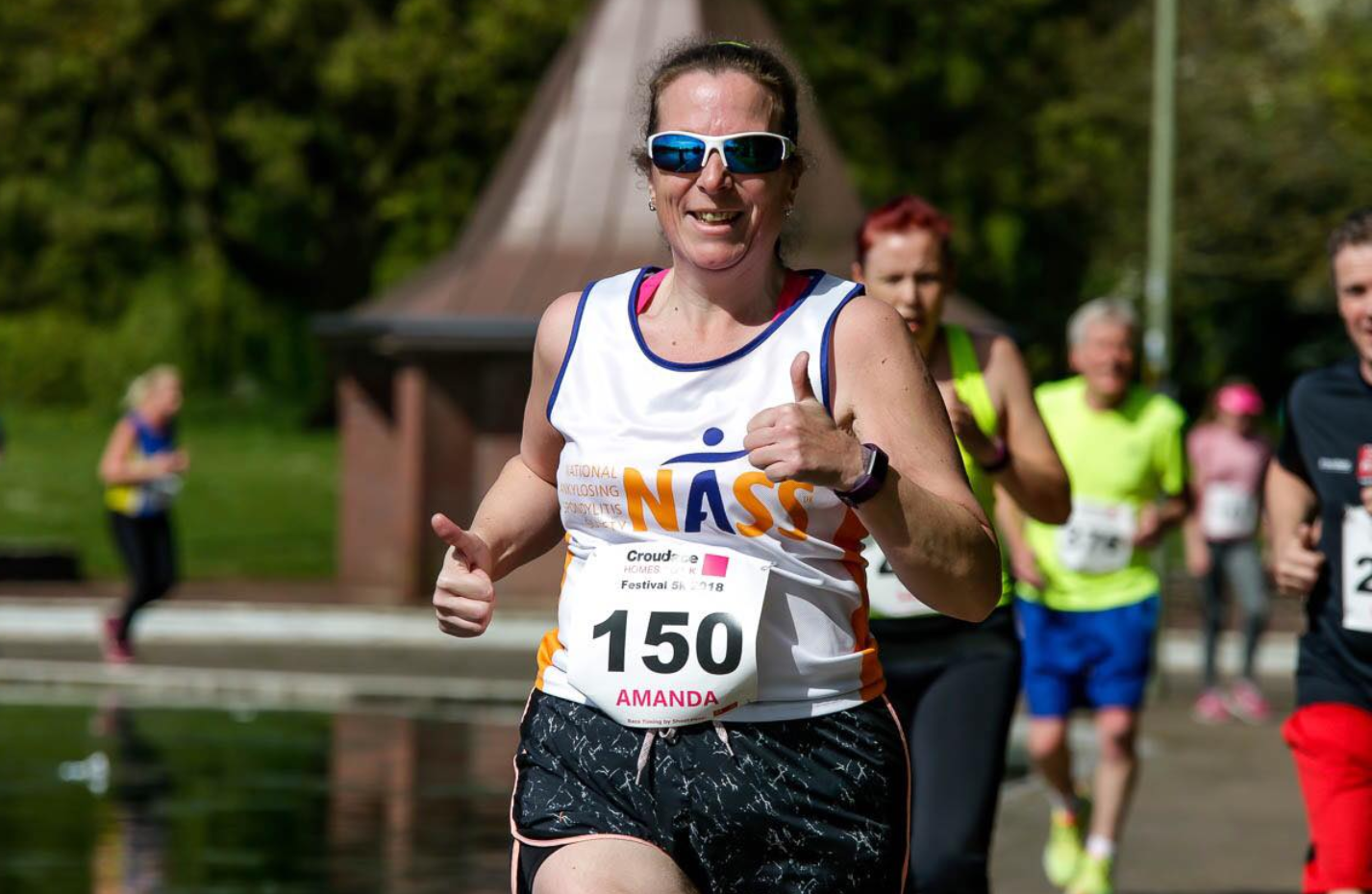 Half marathons are one of the most popular distance events that anyone can take part in.
You can choose to run, jog or even speed-walk the 13.1 mile distance, all whilst raising money for a great cause. As well as the famous Royal Parks Half and the Great North Run, NASS has charity places booked in some of the Half marathons listed below.
Get in touch with our fundraising team at fundraising@nass.co.uk if you have any questions or are have a place in any other race around the UK.
The Edinburgh Half Marathon has now been postponed to Sunday 6 September. Every runner with a place in the 2020 Edinburgh Marathon Festival will be able to use their place in the rescheduled event on Sunday 6 September. Please check your email from the race organisers for more information on your options. If you are still looking to secure a place in the 2020 race in September, entry for this year's race has re-opened and will remain open until 12 noon on Friday 22 May, please email us at fundraising@nass.co.uk for more information.
Scottish Half Marathon
This route is known for being seriously flat and rapid – perfect for runners who want to beat their personal best and who want a more fast-paced run. Taking in beautiful views along the East Lothian Golf Coast before finishing in the final furlong at Scotland's oldest racecourse, click on the link to find out more.
Bournemouth Half Marathon
Come and experience running as it should be! Stunning sea views, breathtaking coastal routes and the very best of Bournemouth and Poole, while you run for people affected by axial SpA (AS). Entries for the 2020 race are now open – grab your place while you still can. Click on the link to find out more.
For any of our runners registered for a running event this year, we suggest you follow the race organisers on their social media platforms to keep updated with any changes, and we urge you to continue to follow government guidelines around outdoor exercise whilst training. You can get in touch with us at fundraising@nass.co.uk if you have any questions.
For a list of Half Marathons in the UK, visit www.findarace.com/half-marathons/london