Join us for Members Day Online 2020
This year NASS will be going virtual and delivering our first ever online Members Day and AGM on Saturday 13 June.
As in previous years, we will continue to update members on our current work and our long-term plans and give members the opportunity to ask questions on the year gone by and the future.  The event will also feature a special slot on motivation and the results of a NASS funded research project, as well as an introduction to somatics. We are pleased to present the opportunity to attend live, interactive breakout discussion sessions with top health professionals in the world of axial SpA (AS) and members of the NASS team.
I do hope that you decide to join us for this unique event as we continue to support our members in these challenging times.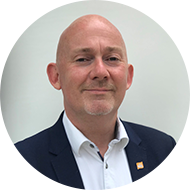 Dr Dale Webb, Chief Executive, NASS
Members Day 2020
Due to the impact of the COVID19/Coronavirus on the UK and resulting government advice, NASS has taken the decision to cancel Members Day 2020 in Chester. For those of you in the North West, don't worry, we will be holding Members Day 2021 in Chester.
This year we will have a series of shorter sessions as well as question and answers with some of the top professionals in the area of axial SpA (AS), and taster sessions in somatics and art therapy.
Download the programme and register to attend via this form.
Annual General Meeting
The Annual General Meeting (AGM) of the National Axial Spondyloarthritis Society will take place online on Saturday 13 June 2020 and all members are invited to attend. You can register to participate via this short online form.
Please download and review the following documents:
You can download all the documents in one zip file (2.6MB) here.
Voting
All paid-up members are entitled to vote at the Annual General Meeting. Members will receive their ballot by email on Tuesday 19 May. Members for whom we do not have an email address will receive theirs by post by Monday 25 May. The deadline to cast your vote is 1700hrs on Thursday 11 June.
If you are a member and did not receive your ballot, please check your junk inbox before contacting peterdowson@nass.co.uk for assistance.
Not a member?
You can still join NASS here and gain access to all of our Member benefits including Members Day content. However, please note that due restrictions in the voting process the deadline has now passed for new members to be able to vote in the AGM.