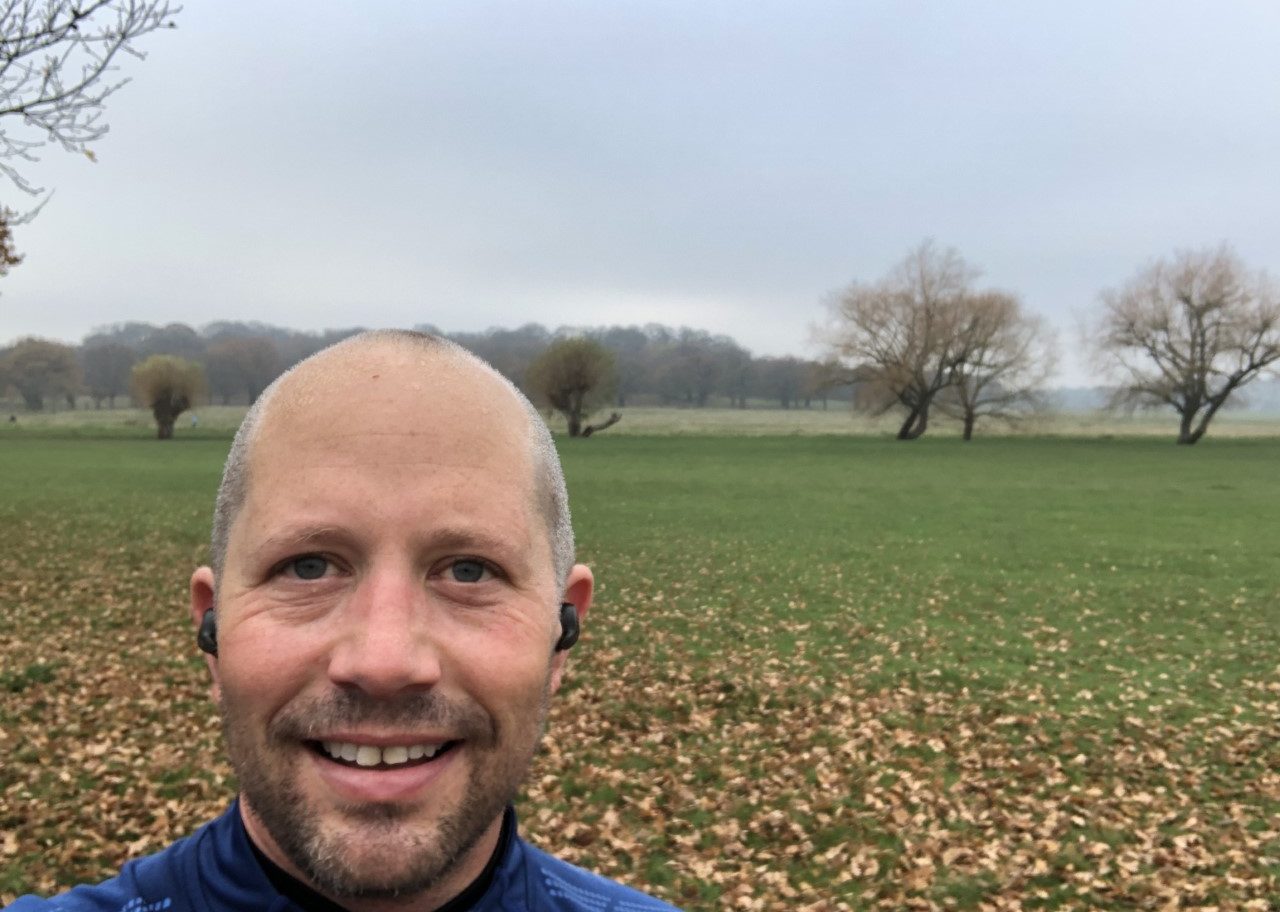 "When I was a teenager I had to give up sport, but today I am training to do a half Ironman to help people like me to live their best life with axial SpA (AS)"
Danny McFarlane is NASS Trustee and Treasurer. He was diagnosed with axial SpA (AS) at the age of 22 having had symptoms since the age of 14. When he was first diagnosed, he had to give up sport. Today, Danny is taking part in the Royal Parks Half Marathon, and training for a half ironman to support others living with the condition. This is his story. 
---
My first symptoms of AS began when I was around 14 years old. I was on an army cadet canoe camp, and for some reason, I couldn't canoe for more than 15 or 20 minutes maximum before getting a relentless, dull ache in the base of my spine.  It got so bad to the point where I had to stop doing any canoeing and just be involved in the other activities that were going on at the camp.
Back at school, I was always the 'sporty guy'. I captained my schools under 16 rugby team, and I played for the first X1 football team a year earlier than was usually allowed.
I was still having some back problems but nothing insurmountable, until around age 16 when the dull ache around the base of my spine became much worse – even jogging around the pitch to warm up before a match became really painful. Short, sharp bursts of running, as you would have within a game of football or rugby, were less of a problem, but any continued running was becoming far too painful.
So, I went to see GPs. I went to see physiotherapists. I went to see osteopaths.  No-one had a clue what was going on.  One physio deemed it was merely a case of having one leg shorter than the other, and her advice was to put heel-raisers in the shoes of the supposedly shorter leg!
Another physiotherapist got slightly closer to the cause. He diagnosed sacroiliitis but, again, there was no real treatment or proper diagnosis, and by the time I was 17, I had to stop all sports.
Living with chronic pain and having to stop the activities I loved was a devastating blow to my self-esteem.
I felt utterly lost and without direction. I bombed academically, and although I just about managed to scrape into a University course, I then dropped out in my second year, utterly disillusioned with everything.
It wasn't until age 22 that I saw another GP who thought my symptoms could be AS. He sent me for blood tests and X-rays, and sure enough, I was finally diagnosed with axial SpA. It really was a 'halleluiah' moment for me. As anyone who has had an ongoing chronic illness without knowing what it is and how to treat it knows, a diagnosis is a tremendous feeling of euphoria.
Finally knowing what caused my pain and symptoms meant that I could start rebuilding my life and finding ways to continue being active. There is no cure for AS, but I can treat my symptoms with medication and physiotherapy.
Unfortunately, the eight-year delay to my diagnosis left with me two fused vertebrae and a 'crumbled' (medical term apparently!) sacroiliac joint. Even so, I know I got away lightly compared to many others living with this condition.
When left untreated, the condition can lead to severe disability, and on average, there is an 8.5-year delay to diagnosis from the first onset symptoms. Spinal fusion can reduce the range of motion, increase risk of fracture, cause the spine to curve forward, make the rib cage stiff and restrict the ability of the lungs to do their job. AS can also affect your chest and pelvis, ligaments and tendons, and the eyes and bowels. Additional symptoms can also include fatigue, sleep problems, depression, and sexual dysfunction, which can profoundly impact health-related quality of life and limit work, leisure, and daily activities.
No-one should have to wait eight and a half years to find out what is wrong with them.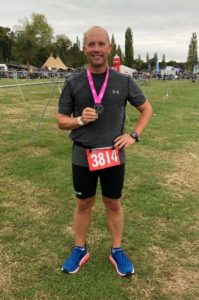 I am passionate about helping to put this delay to diagnosis right, and to support other people living with this condition. AS is also genetic, and my children could well inherit this condition from me. If that is the case, I don't want them to have to go through the same experience that I did.
That's why, this year, I plan to raise £10,000 by taking part in a triathlon, the Royal Parks Half Marathon, and finally a 70.3 Ironman challenge. Every penny I raise will support the work of NASS, the only charity in the UK dedicated to transforming axial SpA (AS) care in the UK. NASS is doing some excellent work to reduce the delay to diagnosis from 8.5 years to one year.
Thank you for taking the time to read my story.
---
Danny has already raised over £4,000 of his fundraising target of £10,000. Please click here if you would like to sponsor him. 
If you have been inspired by Danny's story and would like to join him and Team NASS at the Royal Parks Marathon, click here to find out more or email Laura for more information.