"Things were really tight, and for a long time, I worried about how I'd feed my children."
Life can cost more when you live with axial SpA. Many people will struggle to make ends meet and face financial insecurity this winter. Like Joanna*, they may be living in pain and exhaustion, unable to work, and may worry about feeding their family.
At NASS, we understand the financial impact of axial SpA and are here to help people claim the support they are entitled to. Whether that's claiming Personal Independence Payments, Attendance Allowance or Employment Support Allowance, we're here when people need us the most. We also have a small Welfare Fund which people can apply to for support. We can't give cash, but we can use it to help people buy items they might need to live well with axial SpA.
Our support is always free of charge, and that's only possible with the generosity of our community. Every penny you donate means that we can be there for people like Joanna who need us at a critical time. With your help, we can ensure that no one has to face the challenges of living with axial SpA alone.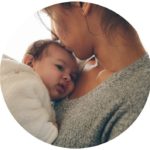 "My axial SpA symptoms started after the birth of my second daughter. At first, I thought my exhaustion and back pain was a normal post-pregnancy thing. But four or five months later, when I was still in incredible pain and was struggling to pick up my baby, I realised something was very wrong. If it wasn't for the help of my mum and sister, who helped me with childcare, I don't know what I would have done.
It took almost five years to receive a diagnosis of axial SpA. I've now got limited movement in my neck, and with the fatigue and pain, I've not been able to return to work.
Life is tough enough as a single mum, but it's even tougher when you throw a chronic condition like axial SpA into the mix.
It's not just the physical side of the condition, it's the toll it's taken on my mental health too. I worry about my condition getting worse. I feel like I'm not doing my best as a mother. I hate that I'm in my twenties and I'm not able to work. I worry so much about money and what the future will hold.
For years I've got by through support from Universal Credit and help from my mum and sister, but it doesn't leave a lot left over. I've got no savings, and I have to be really careful with money. I know activities like swimming can help with my symptoms, but I can't justify the expense of going to the pool.
Things were really tight, and for a long time, I worried about how I'd feed my children.
After I got my diagnosis, a friend told me that I might be entitled to disability benefits. I called the NASS Helpline and spoke to Garry, who explained that I could apply for Personal Independence Payment (PIP). I felt a bit nervous calling, and I was a bit embarrassed explaining that I needed financial support, but Garry was friendly and helpful and put me at ease.
Garry helped me by writing a letter supporting my claim, explaining what axial SpA is and its impact on my life.
It took over nine months for my claim to go through, but finally, I was granted PIP payments, which really helped my children and me out. I'm so relieved! I am confident that it was Garry's letter that swung it."