Third APPG meeting – play your part
On 29 January the third meeting of the All-Party Parliamentary Group (APPG) for Axial Spondyloarthritis will take place in the House of Commons.
This meeting will focus on the delay to diagnosis, exploring patient experience, research, best practice for reduction and proposals on how to tackle this. It will also see the launch of the report into axial spondyloarthritis services in England following our Freedom of Information (FOI) inquiry in 2019.
How can you help
Although we do have quite a few MPs already involved in the APPG we are always looking to expand the group as much as possible, and currently have a shortage of Conservative MPs. We have found that the best way to get MPs involved is if they are asked by their constituent directly, rather than an approach by NASS. If you would like to ask your MP to join the meeting on 29 January and possibly become an officer of the APPG, you can download a template email here and find contact details for your MP here. Please copy jill@nass.co.uk into your email and forward any response from your MP.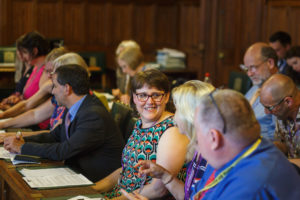 Support the report launch
When the FOI report has been launched on 29 January, we will be asking supporters in England to request a tailored letter to their MP along with a copy of the report asking them to write to the local NHS organisations with specific questions. Watch this space for more details.
For those living outside England…
Although the original FOI was conducted in England only as it was carried out via the APPG, NASS has since conducted the same inquiries in Wales, Scotland and Northern Ireland. We are working on plans on how best to share the information with the people who matter.
Read more about our previous work in parliament and our Every Patient Every Time campaign.