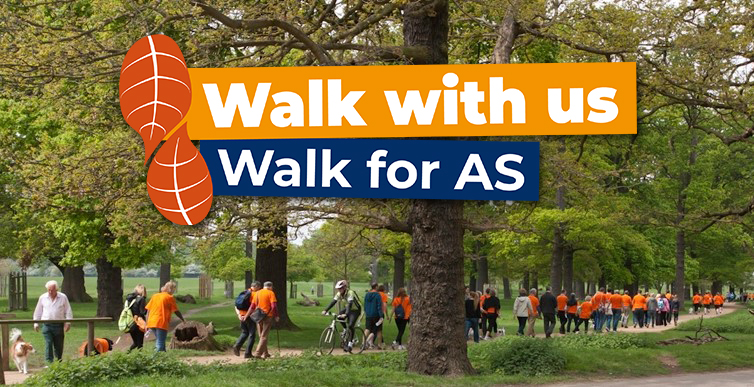 Thank you for your interest in our brand new sponsored walk campaign, Walk with us, Walk for AS. We know that at the moment, it's not possible for everyone to get out for a walk, so we wanted to share some ideas for how you can Walk with us and Walk for AS from home:
Climb to success: If you have stairs, you could set yourself a challenge to walk the equivalent height of a famous landmark or mountain – for example, you could climb Big Ben with 632 stairs, or take on the the Eiffel Tower with 1,710 stairs. Count the steps in your staircase, and work out how many times you need to go up the stairs to hit your target.
Walk laps in your garden: We were all inspired by Captain Tom, so if you have a garden, you could set yourself a lap challenge. You can split your walk over several days or do it all in one go!
Count the steps: Set yourself a daily or weekly step count challenge, grab a pedometer and get stepping around at home. Whether it's jogging on the spot, walking from room to room, or even a bit of dancing in the kitchen, every step could help you raise sponsorship for NASS!
However you choose to Walk with us, Walk for AS, we are here to support you from start to finish. So, do get in touch with us at fundraising@nass.co.uk.