"I started kickboxing and then karate at university while I was training to be a secondary school RE teacher. Although I had stiff back and neck around that time, it was something I chose not to acknowledge.
"When I was 24, and in my first year of teaching I got my first bout of iritis. It went misdiagnosed for over six weeks by which time I couldn't leave a darkened room and if someone had offered to saw off my leg with a butter knife to get rid of the pain I would have readily agreed! Eventually after a further 4 weeks of drops with no success I had the first of over 20 injections in my eyes.
"Due to the case being so severe they wanted to investigate if something lay behind it. I had some tests and they came back positive for the HLA-B27 gene. My neck and back pain were discussed as well as my family history (my dad has ankylosing spondylitis and RA). A positive diagnosis for ankylosing spondylitis was made.
"I was still doing kickboxing karate running and gym work. At this point I was offered the opportunity to teach karate and kickboxing so 'while my body still could' I left teaching RE and jumped in with both feet.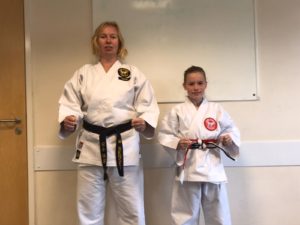 "This I honestly believe was the best decision for my body I could have made. I was warming up and stretching every day and the moves in karate and kickboxing have kept my body as mobile as I think it can be.
"Although I've had to step back from running (after my last marathon the floating joints in my ribs completely seized up and I couldn't take a breath without excruciating pain) I still love my regular karate lessons and teach around 200 children and adults a week. I've trained 28 people to black belt standard and have 4 kickboxers grading on the 1st December for black.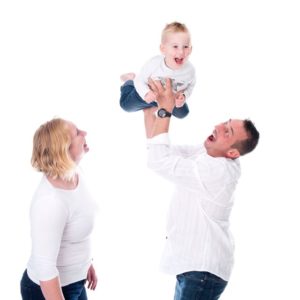 "The fatigue is hard but I'm grateful for my amazing partner Jay who steps up and takes over when it's too much, particularly now we have a 19 month old son.
"We have a completely whole food diet absolutely nothing processed which is great for the whole family and I think has helped my inflammation and my fatigue considerably."
---
Exercise is the key to managing axial spondyloarthritis including ankylosing spondylitis. When you're living with pain and fatigue it can be hard to make time to do your daily stretches. However, you don 't have to put on your trainers or go to the gym to stretch. The exercises in our latest videos can be fitted in around work, childcare or other commitments.