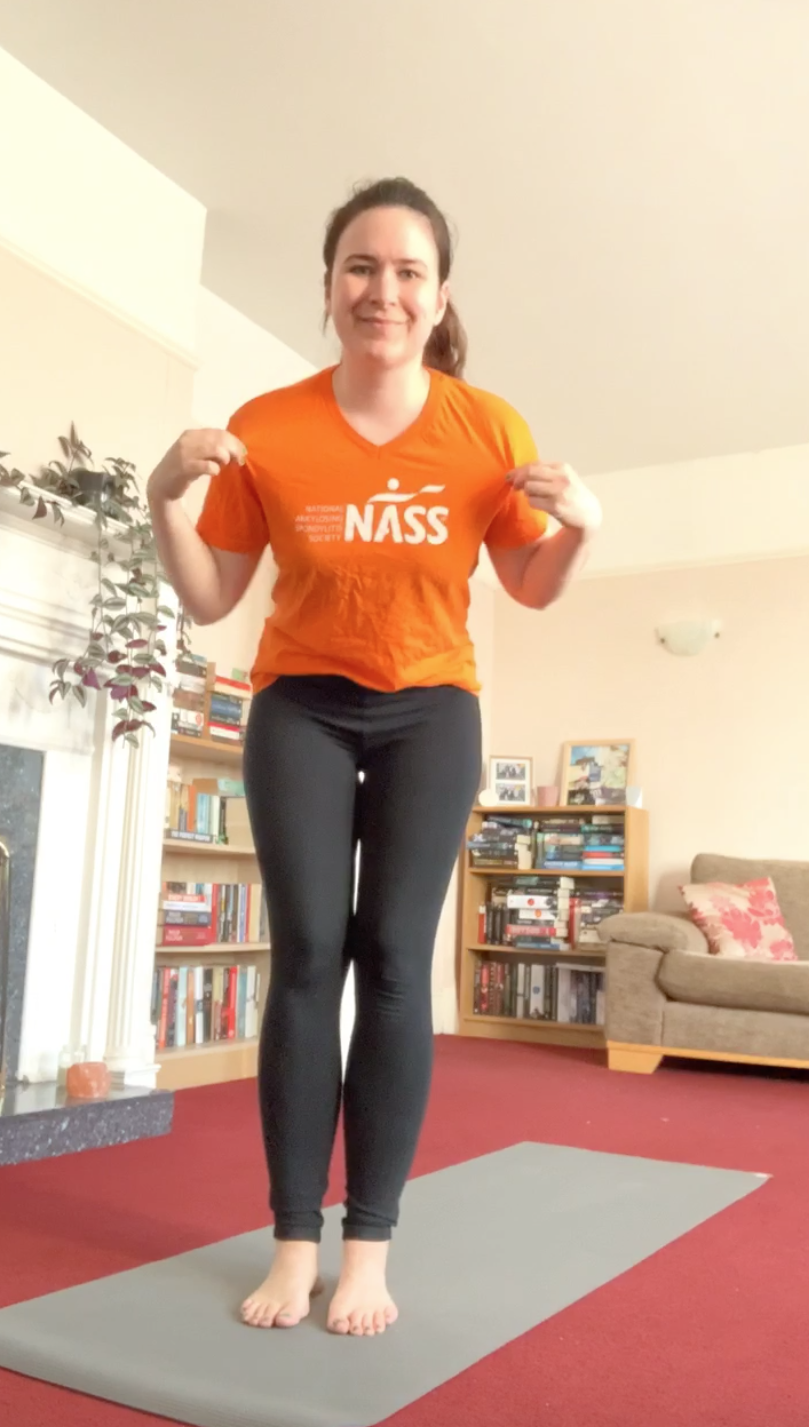 Some of you may recognise Zoë Clark from the informative and helpful Facebook Live sessions during Lockdown. Zoë is an Osteopath and has axial SpA herself. She has also supported NASS by sharing her experiences of delay to diagnosis at our All Party Parliamentary Group meeting in Parliament.
When she heard about the 2.6 Challenge in April, she decided to get involved.  She had to choose a challenge based around the number 2.6 or 26….
Zoë says "I chose to do 26 sun salutations every day for a week, because I use yoga as a way to help strengthen my joints and manage my AS pain. Doing this challenge helped me commit to a daily practice, while raising some money for a charity close to my heart and helping raise awareness of axial SpA (AS)."
Zoë completed the challenge and raised a fantastic £242 for NASS.
If you are feeling inspired by Zoë's challenge, why not set your own challenge – check out ideas for fundraising at home, and get in touch with the fundraising team at fundraising@nass.co.uk who can help you every step (or stretch) of the way.