Show your support for NASS this festive season with our exclusive Christmas cards! 
This year's cards all incorporate a splash of orange to raise awareness of axial SpA and have been designed by NASS supporters as part of our first national Christmas Card design competition. Thank you to everyone who sent in their designs!
We had so many wonderful designs to choose from, and it was a tough job for the NASS team to shortlist just twelve cards, which will be available as e-cards (see below). Jonathan Blackham, a Lifestyle Advertising Photographer who lives with AS, helped us choose our winners.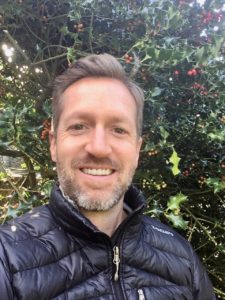 Jonathan spent the definitive years of his life growing up in South Africa. After receiving a first-class degree in Cinematography in Cape Town, he spent many years in commercial film making, working on films such as "Blood Diamond" and "Lord of War" before finding his true passion in landscape and lifestyle photography and moving to London. Jonathan was diagnosed with Ankylosing Spondylitis at the age of 12. It took a further 20 years and two hip replacements to finally get control of the condition through exercise, diet and medication. Jonathan is passionate about supporting others living with this often debilitating condition and is currently working on a new photographic project, "Movement is treatment", supported by NASS.
He said, "I am honoured to help judge this year's Christmas Card competition. It was a tough job. With so many beautifully crafted and clever cards and stunning photographs, there could have been numerous winners! In the end, I had to go with the designs that spoke to me personally."