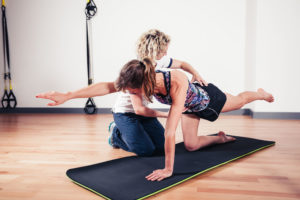 Cost: £5 per session or £16 per month by standing order
We are currently running online stretch sessions every Wednesday at 19:15 Please contact us for more information.
Each session is led by a physiotherapist. There are three physiotherapists who take it in turns to run sessions and that means we mix it up each week.
The first 15 minutes is a time to chat and catch up and then the stretch session lasts around 35 to 40 minutes.
We are a small group and always welcome new members. All members exercise at their own pace and with their own capabilities.
Members find the opportunity to meet with and talk to others living with axial SpA (AS) especially valuable.
Regular appropriate exercise has been shown to slow down the progression of axial SpA (AS)
Please note that you must have a UK diagnosis of axial spondyloarthritis (Axial SpA) or ankylosing spondylitis (AS) to attend this branch.