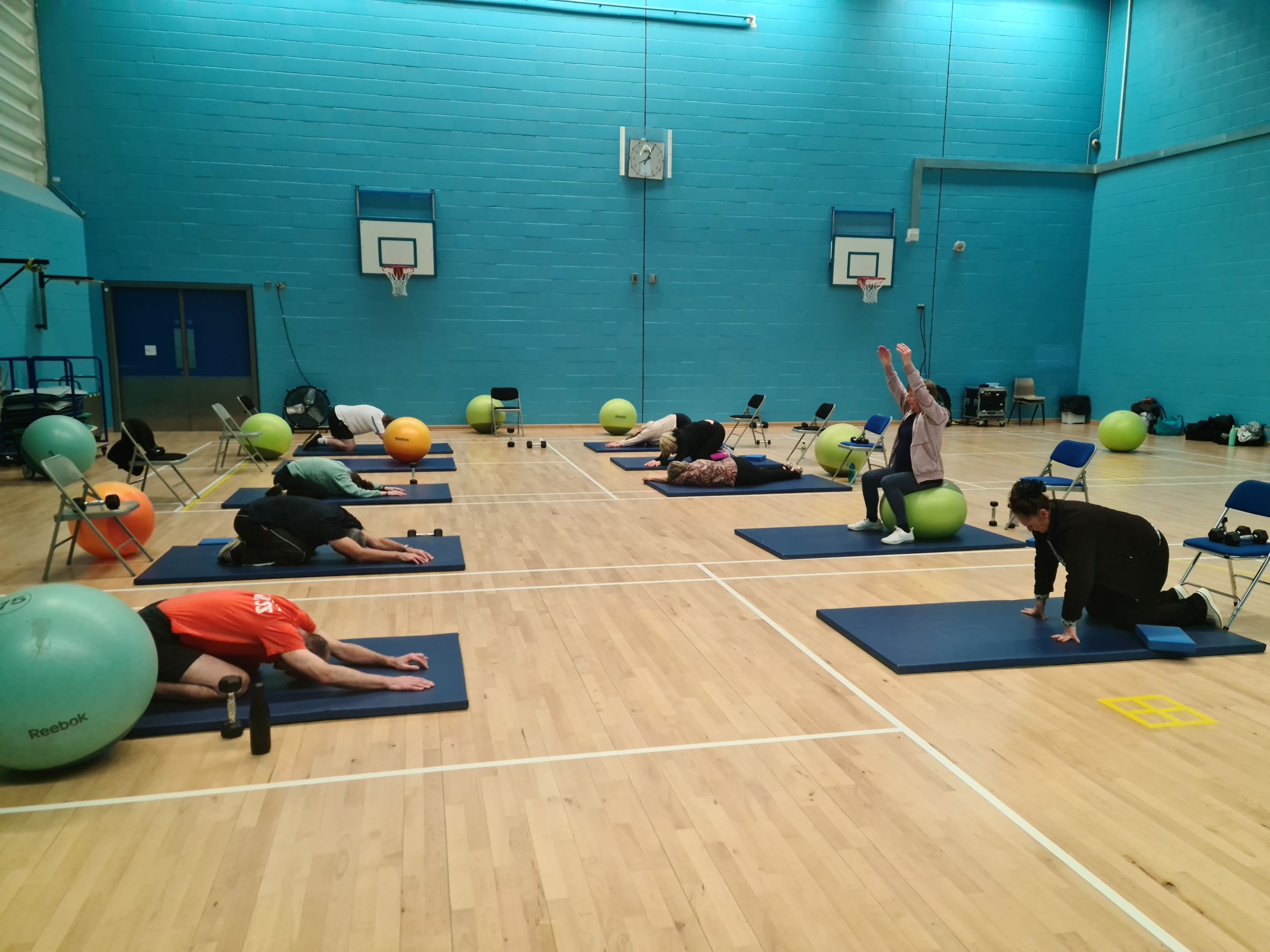 Cost: £7 for hydrotherapy and £2 for gym exercise
We meet every fortnight in a fantastic local leisure facility. We have the use of a large exercise space for our stretch class and a wonderful hydrotherapy pool which will accommodate twelve people.
Our sessions are led by two specialist rheumatology physiotherapists with extensive experience and knowledge of axial SpA
Members find the opportunity to meet with and talk to others living with axial SpA (AS) especially valuable. We'd love to welcome in new members and please do get in contact using the form below.
Please note that you need to have a UK diagnosis of ankylosing spondylitis or axial spondyloarthritis to attend sessions.