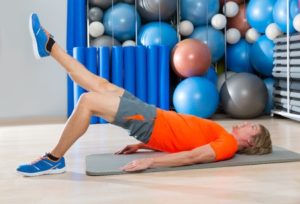 Cost: £27.50 per month (1st two sessions free)
There has been a group at St Georges Hospital for 16 years. Some of us are still there, so you can see that we cover a wide spectrum of ages with varying levels of AS.
We have a well equipped gym and hydropool.  Each session is attended by three physios with an interest in axial SpA (AS), and we work in two groups – one in the gym and one in the pool, and then change over at half-time. Each works at his or her own level of ability.
Members find the opportunity to meet with and talk to others living with axial SpA (AS) especially valuable.
Members also have the opportunity to discuss any concerns they may have with the supervising physiotherapist.
Regular appropriate exercise has been shown to slow down the progress of axial SpA (AS)
Please note that you must have a UK diagnosis of axial spondyloarthritis (Axial SpA) or ankylosing spondylitis (AS) to attend this branch.
NASS London - Tooting
Fill in this form below to contact NASS London - Tooting