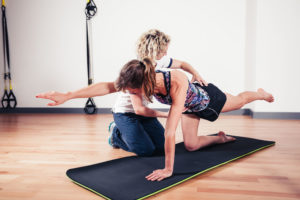 Cost: £5 per session
We are currently meeting every Tuesday for a stretch session led by a physiotherapist with an interest in axial spondyloarthritis. It's also a great opportunity to meet, chat and compare experiences of living with axial SpA (AS).
We now also have some access to hydrotherapy.
We welcome new members so please contact us for more details.
Please note that you must have a UK diagnosis of axial spondyloarthritis (Axial SpA) or ankylosing spondylitis (AS) to attend this branch.