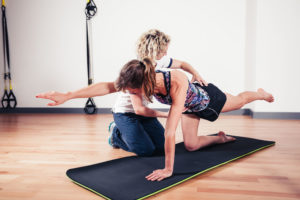 Cost: £5 per session
Our session starts with time to chat and share any issues with the specialist rheumatology physiotherapist who runs our sessions.
We begin with a gentle warm up and range of movement exercises. In the middle of the session, we have a different focus each week. For instance, we may concentrate on lower back one week and then hips another week. The exercise session ends with mat work and stretches.
At the end there's time to chat some more and share problems and solutions.
We are a really friendly group and people attend from all over Sheffield, Rotherham and further afield. Do drop us an email if you'd like to join us. You can also attend our NASS Rotherham branch for hydrotherapy at the Park Rehabilitation Centre on alternate Wednesdays
Please note that you must have a UK diagnosis of axial spondyloarthritis (axial SpA) or ankylosing spondylitis (AS) to attend this branch.