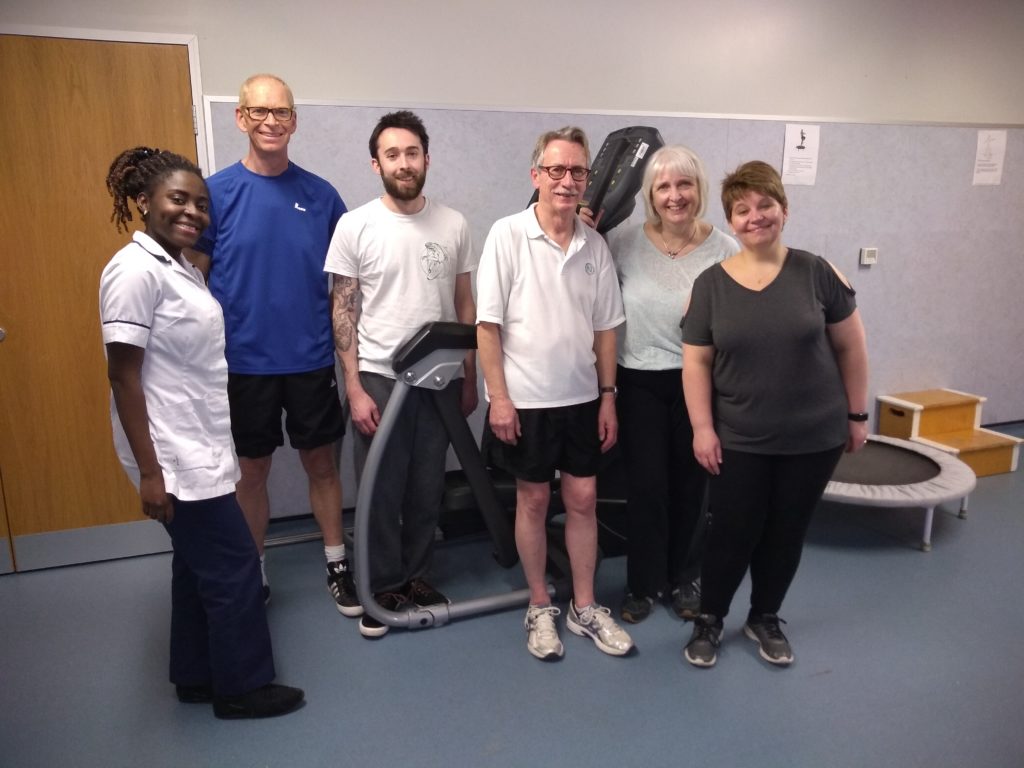 Cost: £6
NASS Stevenage has been running for 21 years. Active members try to attend weekly and we emphasis on having fun while 'working out'.
We have a group of physios who take the group so the work out varies every week.
We hold gym sessions with a trained physiotherapist, doing cardiovascular and stretching exercises using mats and gym balls.
Attendees are of different abilities and we all work at our own place.
Please note that you must have a UK diagnosis of axial spondyloarthritis (Axial SpA) or ankylosing spondylitis (AS) to attend this branch.
NASS Stevenage
Fill in this form below to contact NASS Stevenage