Celebrating International Women's Day : An interview with Dr Yeliz Prior
Dr Yeliz is a Senior Research Fellow and the Programme Lead for the taught element of the Centre for Doctoral Training in Prosthetics and Orthotics at the University of Salford. She is also Vice President and a Trustee of the British Society for Rheumatology representing allied health professionals such as nurses, physiotherapists and occupational therapists. She also has an honorary position at the Rheumatology Department of the Mid Cheshire NHS Foundation Trust Hospitals as the Clinical Academic Lead. Yeliz also lives with axial SpA. 
To celebrate International Women's Day, we caught up with Yeliz to learn a bit more about her life and work…
 Tell us a bit about you
I am 44 years old, and originally from Istanbul, Turkey. I moved to the UK at the age of 22, so literally spent the half of my life in Britain. I first visited the UK at the age of 20 and I instantly felt as if I have finally arrived home. I love the British culture, language, green spaces and even the weather! I have never been keen on long, hot summers, where my symptoms tend to get worse. Initially, I lived down south in Hertfordshire and worked in London. Couple of years later, moved to a small village in Cheshire and then never looked back. I love the countryside and being away from the hustle and bustle of the city. Home is my happy place.
I am a mother of two, who are 18 and 20 now, and studying at a university. My son is studying Criminology and Sociology, and my daughter is doing a degree in Photography. I am married to James, who also works as a health researcher. He is my best friend and greatest support in everything I set out to do.
We have two dogs, Fitch and Flynn, who keeps us on our toes, and they are an endless source of joy. They help me through most difficult times with their unconditional love and constant companion. In my spare time, I love watching movies & documentaries, cooking for friends, and knitting and crocheting. I am an avid reader, but as I tend to spend a lot of time at my desk during working hours, I tend to listen to audiobooks whilst doing other physical activities such as dog walking and cleaning the house. I am a mindfulness practitioner, so I meditate daily, which helps me to re-energise and manage stress levels.
What does your work involve?
My work is extremely multi-faceted, as I have several hats as a researcher, lecturer, therapist, project manager, and a patient advocate. I trained as an Occupational Therapist as a mature student and a mother of two, having previously worked in various roles in the IT/ digital informatics for a decade leading to that. I then completed a PhD in Epidemiology and gained further qualifications in teaching in higher education, and other therapeutic approaches such as Cognitive Behavioural Therapy and Mindfulness Based Cognitive Therapies to expand my clinical skills. My research spans from the management of long term-chronic conditions such as rheumatic and musculoskeletal diseases, diabetes, foot and ankle rehabilitation, work rehabilitation and the use of digital health technologies and wearables to enable wider access to health information and self-management. I supervise research students from wide variety of backgrounds such as rehabilitation, nursing, prosthetics and orthotics, public health and digital health technologies and involved in several national and international clinical academic mentoring schemes to help health professionals develop their own research careers. I love what I do and feel very lucky to have such flexible and fulfilling career.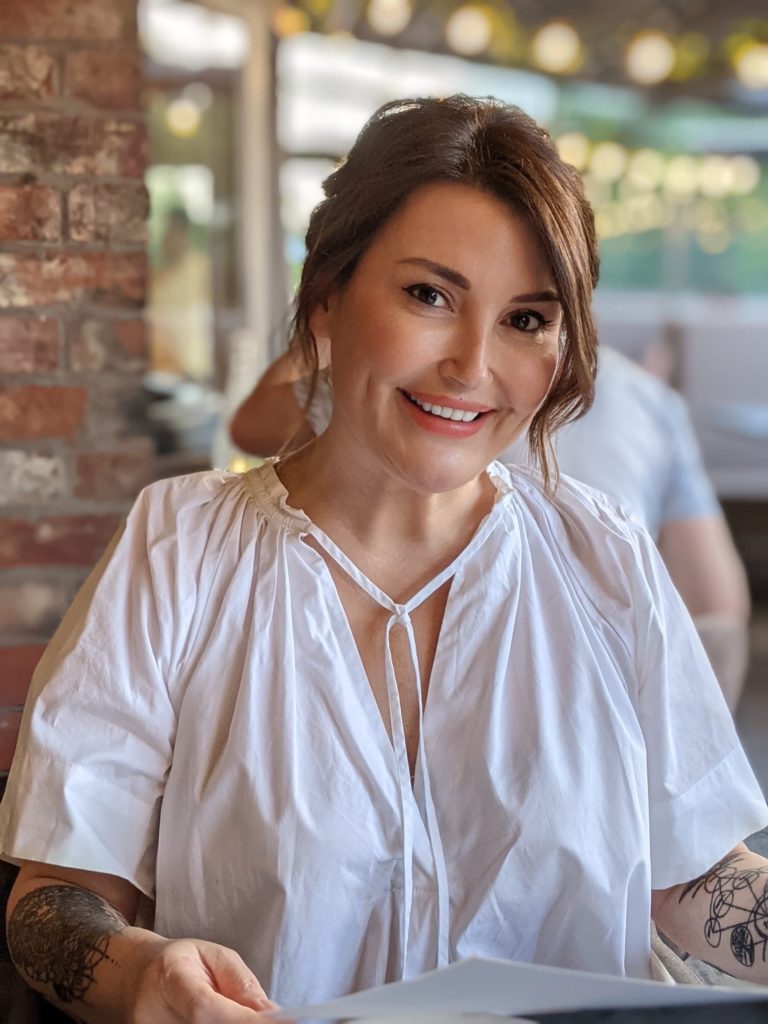 Do you remember when your symptoms of axial SpA started? What symptoms did you experience? How long did it take you to get a diagnosis?
Despite being a health researcher, and a health professional working in rheumatology, my diagnostic journey was just as difficult, frustrating and lengthy as many others living with this condition. I have received a definitive diagnosis for axial SpA about three years ago. By then, I had periods of severe hip and back pain, and sometimes these were accompanied by pain and swelling in different peripheral joints (hands, wrists, knees and feet), which were disabling at times. I had a history of systemic-onset juvenile idiopathic arthritis (SJIA), which luckily, seem to have recovered fully by my late teens. During my thirties, when I become symptomatic again, I have received various diagnoses over a time such as osteoarthritis of the knee and hands, undifferentiated spondyloarthropathy, and later fibromyalgia. But having done a lot of research into fibromyalgia syndrome, I knew that my symptoms were more localised than widespread, I had signs of inflammatory pain, that was periodic, rather than constant.
About 8 years into my diagnostic journey, following a scary episode of being hospitalised with suspected septic arthritis, I have decided to get a second opinion in the NHS. To my relief, my first appointment was unlike any other consultations I have had to date. The rheumatologist took a detailed history from me, going back to my childhood experiences of pain, and conducted a thorough physical examination. In the same hospital visit, I was also seen by a nurse to do my bloods, and had X-rays of my lower back, sacroiliac joint and spine to identify bone damage, before I was invited back to the consultation room to see the rheumatologist to discuss the test results. X-rays and MRIs are the two most common imaging tests used to help diagnose axial SpA, but although I was offered several MRIs over the period of past 8 years, I never had an X-ray before. Nor did I have the opportunity to access to all these diagnostic tests in one hospital visit. He sat down with me and went through the X-Rays to show me the clear signs of enthesopathy and fusion on my spine and sacroiliac joints, telling me that this confirms his initial thoughts about my axial SpA diagnosis and discussed available management options. I was also referred for an MRI on a future date. I left the clinic with such relief, as having a clear diagnosis with a medical management plan meant that I could finally see the light at the end of the tunnel.
Now that you have your diagnosis, are your symptoms quite manageable? Have you had to adapt life much to work with them?
I have lived with chronic and disabling pain and fatigue for so long that I did not expect much from the medical management at first. I knew that pain management is complex, and my initial thoughts were more about stopping or slowing down further joint destruction to avoid future irreversible damage.
Although I met the criteria for biologics, I agreed to go down the route of trying targeted non-steroidal anti-inflammatory drugs (NSAIDs) first. These were very effective, but about 18 months into these my symptoms worsened again, and I have started biologics, which I need to inject myself weekly, in addition to taking the NSAIDs. I have started to do daily axial SpA specific stretches and exercises at home also, following the NASS exercise app, as physical exercise is very important in management of axial SpA and there is a strong research evidence to suggest that exercise is crucial to help people with axial SpA maintain joint motion and function. It can also help ease pain, improve posture and muscle imbalances, make it easier to breathe, and enhance your overall quality of life.
Targeted medical and lifestyle management have resulted in massive improvements in my symptoms such as bodily pain and fatigue. I started to practice intermittent fasting, or time restricted eating, to improve my gastrointestinal symptoms, which really worked for me. My sleep quality and morning stiffness is much improved now.
This does not mean that I don't have bad days anymore, but thankfully they are few and far in between.
Naturally, contracting Covid twice in the past two years had some negative effects on my symptoms and general health, and I am extra careful now when I am out and about, as being on immunosuppressants means you are at higher risk of catching infections. I am very lucky that my job allows me to work flexibly from home, and so I can reduce travel, make time for self-care and take regular breaks. It also helps that my research is directly related to finding strategies to help others with same issues to self-manage their conditions. For example, currently, one of my projects involves working with an amazing multidisciplinary team of clinical researchers. Led by Consultant Rheumatologist Dr Jon Packham, we are in the process to apply for an NIHR research funding to optimise identification and referral of people with symptoms and signs of axial SpA to reduce unnecessary delay and allow initiation of early management and treatment for all patients.
If funded, part of my role will be to ensure the Patient and Public Involvement and Engagement (PPIE) in this project to make sure that research being carried out 'with' patients and members of the public rather than 'to', 'about' or 'for' them. We have been working with NASS in preparation of this funding application to embed the PPIE from the very beginning of the proposal development.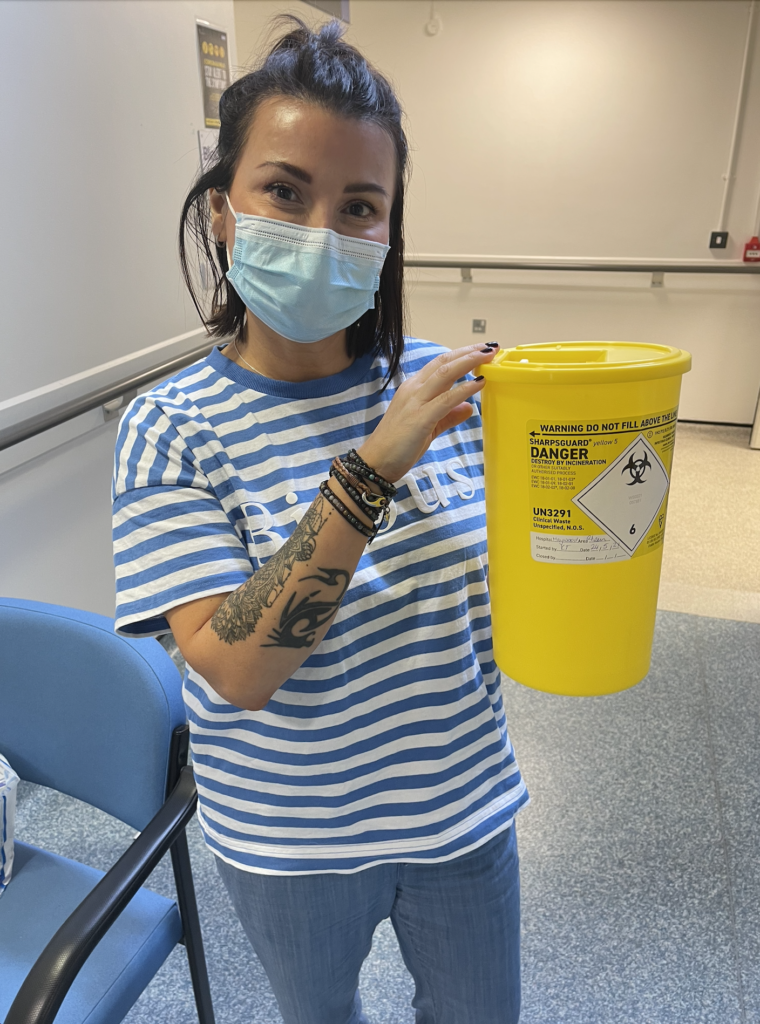 What advice would you give to other women facing a diagnosis journey or those living with axial SpA?
If you have been recently diagnosed or under investigation for axial SpA, there are lots of things you can do to help yourself to self-manage your symptoms.
First, if you are a smoker, you should seriously consider quitting it as smoking can make symptoms of axial SpA worse, speed up joint damage and make treatment less effective. We all know that smoking is not good for our health in general, but more specifically, in axial SpA, the joints that allow your rib cage to expand can be affected, making breathing problems caused by smoking worse.
Postural awareness and regular exercise are the best things you can do to manage your symptoms in the long term, to maintain flexibility, increase strength, relieve pain and improve fatigue.
NASS Back to Action is an exercise programme designed for people with axial SpA, which is freely available, and you can follow it at home, in your own time.  I also found experimenting with diet, such as time restricted eating and limiting junk food and alcohol was the key to improve my sleep and energy levels.
Sleep management is so important if you are going to tackle symptoms of pain and fatigue, and there is a lot of good information out there with regards to implementing a good sleep routine. Think of it as not the length of time you are asleep, but the quality of your sleep that matters. Personally, I find sleeping more than 6 hours leads to more pain and stiffness for me, so I suggest that you find the right sleep routine that works best for you.
Last, but not least, make sure to take some regular time-outs in your daily routine, and do the things that you enjoy such as relaxation, playing with your pets, taking walks in the nature, and you know, things that feed your soul. This will help keeping stress at a bay, which we know is a common aggressor of inflammatory response.
Most importantly, don't get disheartened by bad days. We all have good and bad days, and sometimes, if all you can do is to have a duvet day, have self-compassion and give yourself a break.