Disability and Pride
Zoë shares what Pride Month and Disability Pride Month mean to her and what they may mean to the axial SpA (AS) community
We've reached the end of Pride Month and the beginning of Disability Pride Month. So Zoë Clark, NASS Senior Self-management Programme Officer, is exploring how different parts of our identity are connected, known as intersectionality, and why it can be relevant for people with axial SpA.
What is intersectionality?
We often try to put people into boxes. Pride Month has just finished and it's now Disability Pride Month. What about people like me, who are part of both the LGBT+ community and the disability community?
We have different aspects of our identity, and they all impact our experiences. Intersectionality helps us understand this and learn more about ourselves.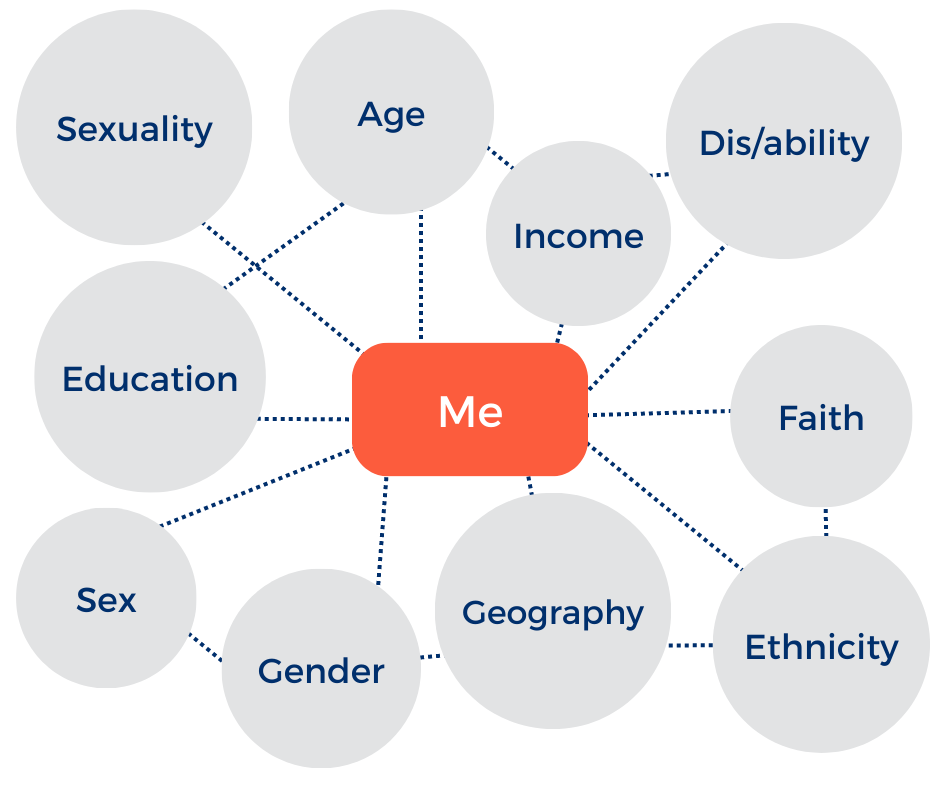 How these identities impact us will change in different circumstances.
My personal example, as a bisexual disabled person, is going to Pride events. They're LGBT+ inclusive, but they often involve standing or lots of walking. So in that space, my 'sexuality bubble' in the image above is pretty small and my 'disability bubble' is much bigger than usual. It can feel like I'm a minority within a minority.
Attending medical appointments are an example where the disability bubble is smaller, but the sexuality bubble is bigger. It can be difficult to know whether it's safe to disclose my sexuality or take a partner to an appointment. There's fear of microaggressions or outright discrimination.
So you see, factors like the situation and location change how our identities impact us. For example, where I live in the UK, my race carries privilege.
Why does this matter?
Reading this, you may wonder why intersectionality matters. Does it really impact people that much? Sadly, the statistics paint a grim picture. Research shows LGBT+ people continue to face barriers when accessing healthcare, and it's even worse when you add in another identity, such as disability or race:
One in eight LGBT people have experienced some form of unequal treatment from healthcare staff, with this rising to one in five LGBT disabled people or LGBT minoritised ethnic people
7% LGB people who aren't trans said they've experienced difficulty accessing healthcare because they are LGBT, rising to 19% LGBT disabled people, 18% LGBT minoritised ethnic people, and 40% of trans people
One in seven LGBT people say they've avoided treatment for fear of discrimination, rising to one in five LGBT disabled people or LGBT minoritised ethnic people
Our intersecting identities impact all different aspects of our lives. Understanding intersectionality is important, because then we can better address inequities and progress as a society.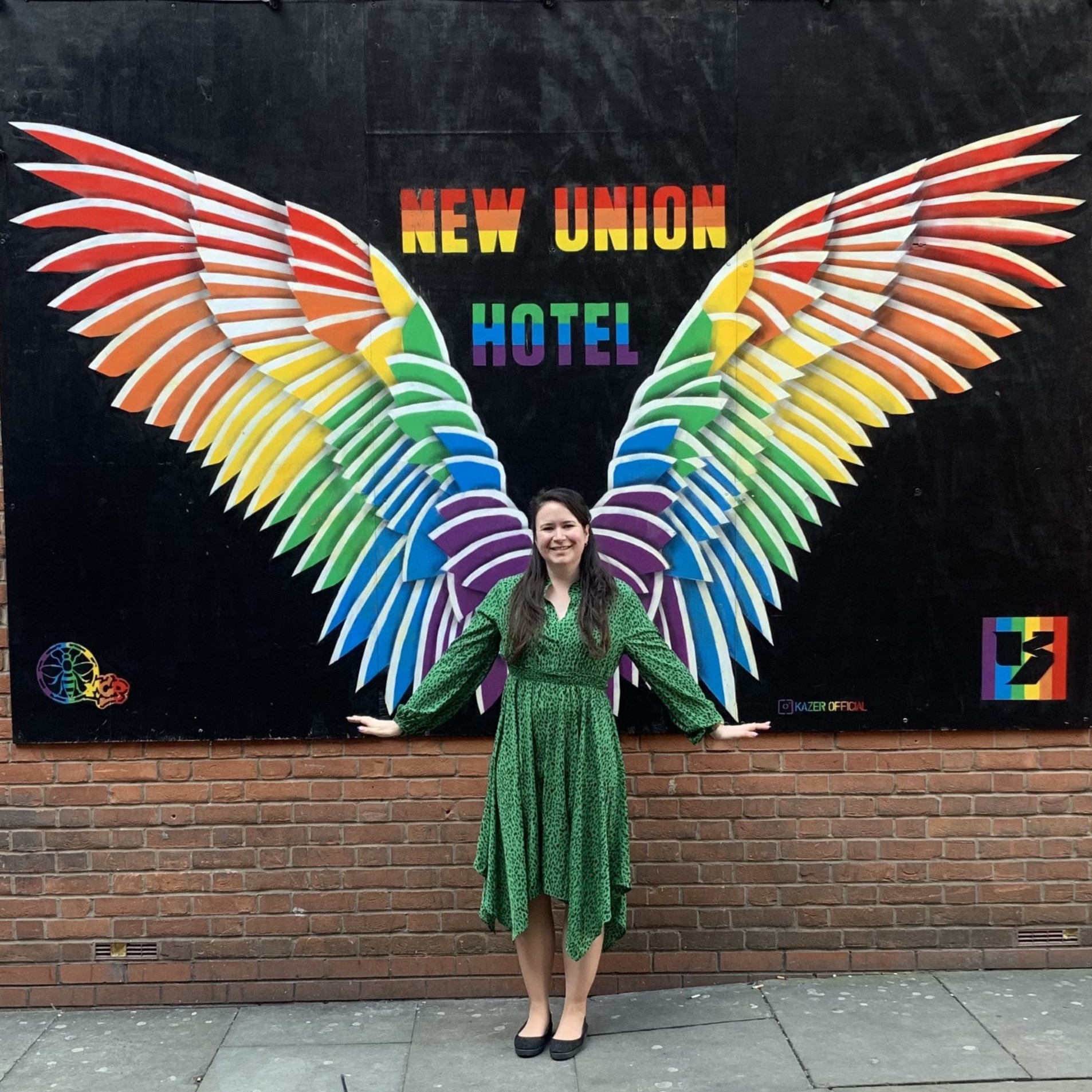 Why should we share our experiences?
Each person has unique experiences and insights. Sharing our experiences helps to educate people so that everyone, regardless of identity, feels welcome and safe. It can also highlight the barriers that exist to people who don't experience them, helping to work towards removing them.
Representation is really important for fostering a welcoming community, where everyone is seen and heard. I often feel invisible. When I'm not using my walking stick, no one can tell I'm disabled just from looking at me. I'm also 'straight passing', other than a rainbow badge on my bag. It feels like I'm always coming out – both with my disability, and my sexuality. The more representation we have, the more comfortable we are to share, knowing it's safe to.
What does Pride and Disability Pride mean to me?
There are common themes within LGBT+ Pride and Disability Pride. They're both about challenging stereotypes and campaigning for equitable rights. They're a time for remembering the people who came before us, celebrating the progress we've made, and giving hope to the future generations. A time of joy and optimism – working towards a time when everyone is loved, accepted, supported, welcome, and celebrated, as their whole selves.
What is NASS doing?
NASS puts people with axial SpA at the heart of our work. We encourage people to share their story and represent the community, including all our intersecting identities. If you'd like to share your story, please do get in touch by emailing zoe@nass.co.uk.
We've relaunched our anonymous Equity, Diversity, and Inclusion survey to gain a deeper understanding of how we represent our community, to make improvements and progress as an organisation. You can share your views here.
Organisations you may be interested in
ParaPride provide accessible events, workshops, and research for LGBT+ disabled people.
Regard support LGBT+ disabled people and campaign on issues impacting these communities.
Stonewall campaign for and support LGBT+ people in the UK.
Scope is a disability equality charity in England and Wales, who give practical support and campaign for a fairer society.
References
https://www.lgbtagingcenter.org/resources/resource.cfm?r=1019
https://laneguides.stanford.edu/SMADIE-discussion-group/queerness-disability
https://laneguides.stanford.edu/SMADIE-discussion-group/home