New biologic therapy approved as treatment option for axial SpA
The National Institute for Health and Care Excellence (NICE) has approved a new biologic therapy as a treatment option for people with axial spondyloarthritis
Bimekizumab (Bimzelx) is a humanized monoclonal IgG1 antibody that selectively inhibits IL-17F and IL-17A.  There are already two biologics available that inhibit IL-17A, secukinumab (Cosentyx) and ixekizumab (Taltz). Bimekizumab is different in that it also inhibits 1L-17F.
This means that it's working on a different area of the immune system than other biologics.
Bimekizumab has not been compared directly with secukinumab and ixekizumab in clinical trials. NICE have said that the results of an indirect comparison suggest that it is as effective as secukinumab and ixekizumab.
NICE have recommended bimekizumab as:
An option in adults for treating active ankylosing spondylitis (AS) when conventional therapy has not worked well enough or is not tolerated, or
Active non-radiographic axial spondyloarthritis (nr-axSpA) with objective signs of inflammation (shown by elevated C-reactive protein or MRI) when non-steroidal anti-inflammatory drugs (NSAIDs), have not worked well enough or are not tolerated.
It is recommended only if anti TNF therapy is not suitable or does not control the condition well enough.
The use of bimekizumab to inhibit both interleukin-17A and IL-17F was well-tolerated and impactful in improving axial spondyloarthritis outcomes across two phase 3 trials, BE MOBILE 1 and BE MOBILE 2. according to data published in the Annals of the Rheumatic Diseases.
You can find more information on the NICE website. NICE guidance covers England and Wales.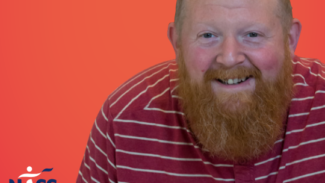 Discover the role of biologic therapy in managing axial SpA
Read more