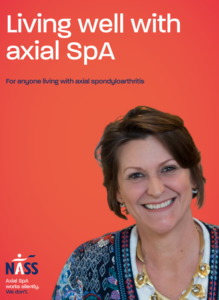 Our guide to living well with axial SpA (AS) covers all the basics including getting your diagnosis, causes, flares, fatigue, exercise and medication.
You'll find a whole range of useful exercises at the back of the guide, along with practical advice on daily living.
Includes two pages of information for you to give to family and friends to help them understand what it's like to live with axial SpA (AS).