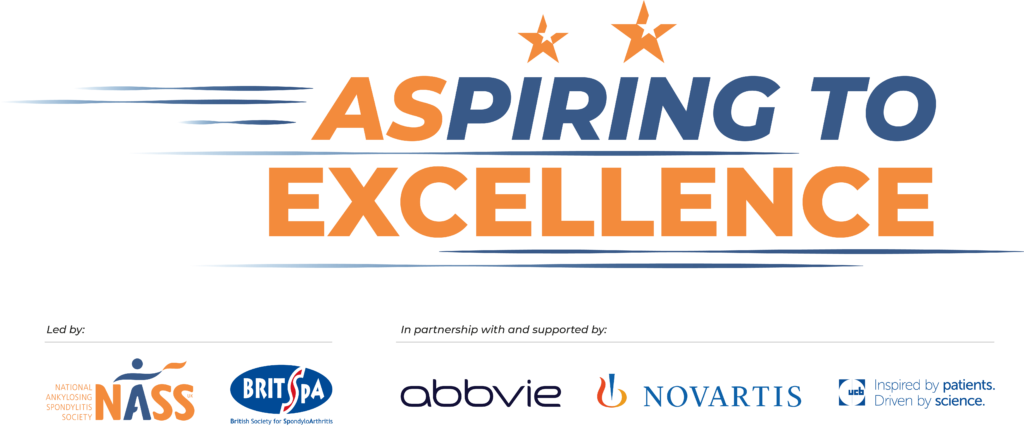 Our Aspiring to Excellence programme is officially open for applications. Applications are open for 13 weeks, closing on 31 July 2019.
Aspiring to Excellence is an award programme designed to encourage and recognise service improvement in axial SpA (AS) care. It will provide a focal point from which professionals can explore and test approaches to reduce the delay to diagnosis and improve axial SpA (AS) care and patient experience. The knowledge and experience generated will be shared in real-time across the UK and internationally to help stimulate across-the-board improvements in care.
Aspiring to Excellence is a strategic partnership between NASS, BRITSpA and sponsoring companies AbbVie, Novartis and UCB. It is an essential component of our Every Patient, Every Time campaign.
---
Watch the Aspiring to Excellence video below and read the Programme Overview to learn more about the programme and how to apply.
How to Apply: