When I was first diagnosed, I couldn't touch my toes. Today, I'm proud to say that I'm fitter and stronger than I was in my 20's!
Julia Mitchell was diagnosed with axial SpA after living with painful symptoms for over ten years. Julia's diagnosis turned her world upside down but also provided an opportunity for her to support other people living with chronic conditions through Tai Chi and Nordic Walking.
Here, she shares her journey to diagnosis and the lifestyle changes that helped her manage her axial SpA.
"I can't remember a time when I didn't have back pain. I first saw a doctor about it when I was in my mid 20's, but in hindsight, I should have gone years sooner—just thinking back about the things I did to cope with the pain, like lying face down on my living room floor! It sounds odd, but it was the most comfortable position I could get into at the time.
I suppose I thought that back pain was part and parcel of having a desk-based (and very stressful) sales job at the time. I took painkillers for suspected sciatica for several years. My doctor also recommended that I see a chiropractor. But day to day life got harder and harder. You cannot underestimate the impact that physical pain can have on your mental health.
I looked well, so people couldn't understand why I struggled so much.
I also began experiencing painful flare-ups of uveitis (inflammation of the eye) which had to be treated at the hospital with steroid injections into the eye. It was particularly bad in January 2000. During a work trip to Canada, I had to get emergency treatment at a local hospital. The doctor treating me asked me, 'do you also have problems with your lower back? You might have axial SpA!' That was the first time that anyone suggested that my eye pain could be linked to my back pain!
When I returned to the UK, I went to my GP and was referred for tests which confirmed that I was positive for the HLA-B27 gene and had axial spondyloarthritis (axial SpA).
I was grateful to have a name for my symptoms, but I was not prepared for the impact that the diagnosis would have on my life.
The pain was already limiting my movement, and further tests showed that my spine had started to fuse. I researched axial SpA, and that was how I first got in touch with NASS. I started meeting with my local NASS branch for group physio and exercise sessions which were brilliant, and I began to appreciate the importance of exercise in managing my symptoms. I looked around for other classes I could join. Yoga, Pilates and swimming all really helped to keep me mobile and reduce pain.
I knew that if I kept moving, the pain wasn't so bad, so I decided it was time for me to leave my desk-based sales job. I retrained at night school as a florist and in 2004 set up my own wedding and events business. After 14 years of standing in the cold, lifting heavy vases, my back was much better, but I had problems with my knees and was told that I needed a full knee replacement.
While waiting for the surgery, I discovered the joy of Tai Chi Qigong (as it was too painful to kneel for yoga and Pilates. So I retrained again to teach both Tai Chi and Nordic Walking.
I challenged myself to take control of my own health as much as I could.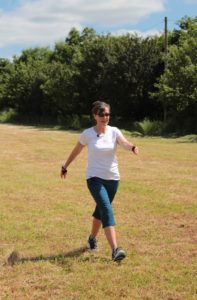 By 2018, I had to have a full knee replacement, and my uveitis flare-ups were getting more frequent. My eyes were painful, and I worried about losing my sight. My eye consultant suggested that I should see a nutritionist. The nutritionist suggested eliminating inflammatory food groups such as gluten, dairy, sugar and nightshades (including potatoes, tomatoes and aubergine).
I decided I wanted to take as much control as possible over my condition. So when COVID cancelled my face to face classes, I took time during lockdown to learn more about health and nutrition, and I discovered the role of diet in helping to manage inflammatory conditions. I decided to cut out gluten and cut down significantly on dairy, sugar and nightshades. I can't say 100% that it's connected, but I haven't had a flare-up of uveitis since.
I'm now proud to say I'm a qualified health and wellbeing coach with additional nutrition training.
I'm now dedicated to helping others to live well.  
My lifestyle changes have had such a positive impact on my life that I am now committed to helping others live well. Today, I'm mostly pain-free, although I still cannot sit or stand for prolonged periods. When I was first diagnosed, I couldn't touch my toes. Today, I'm proud to say that I'm fitter and stronger than I was in my 20's!
I know from my own experience that lots of small steps can lead to significant changes. I decided to dedicate my life to helping others live as well as possible, and I founded Healthy Steps, where I teach Nordic Walking Tai Chi and provide wellbeing advice.
Just because we are given a diagnosis doesn't mean there isn't a chance to improve, even if it's just a little bit. 
I'm also delighted to say that in February, I'm working with NASS to deliver a Facebook Live session on the benefits of Tai Chi Qigong with axial SpA. In March, I'm delivering another Facebook Live session on the benefits of Nordic walking with axial Spa. I'd love to see you there."
Please follow the NASS Facebook page for information about Julia's upcoming Facebook Live sessions.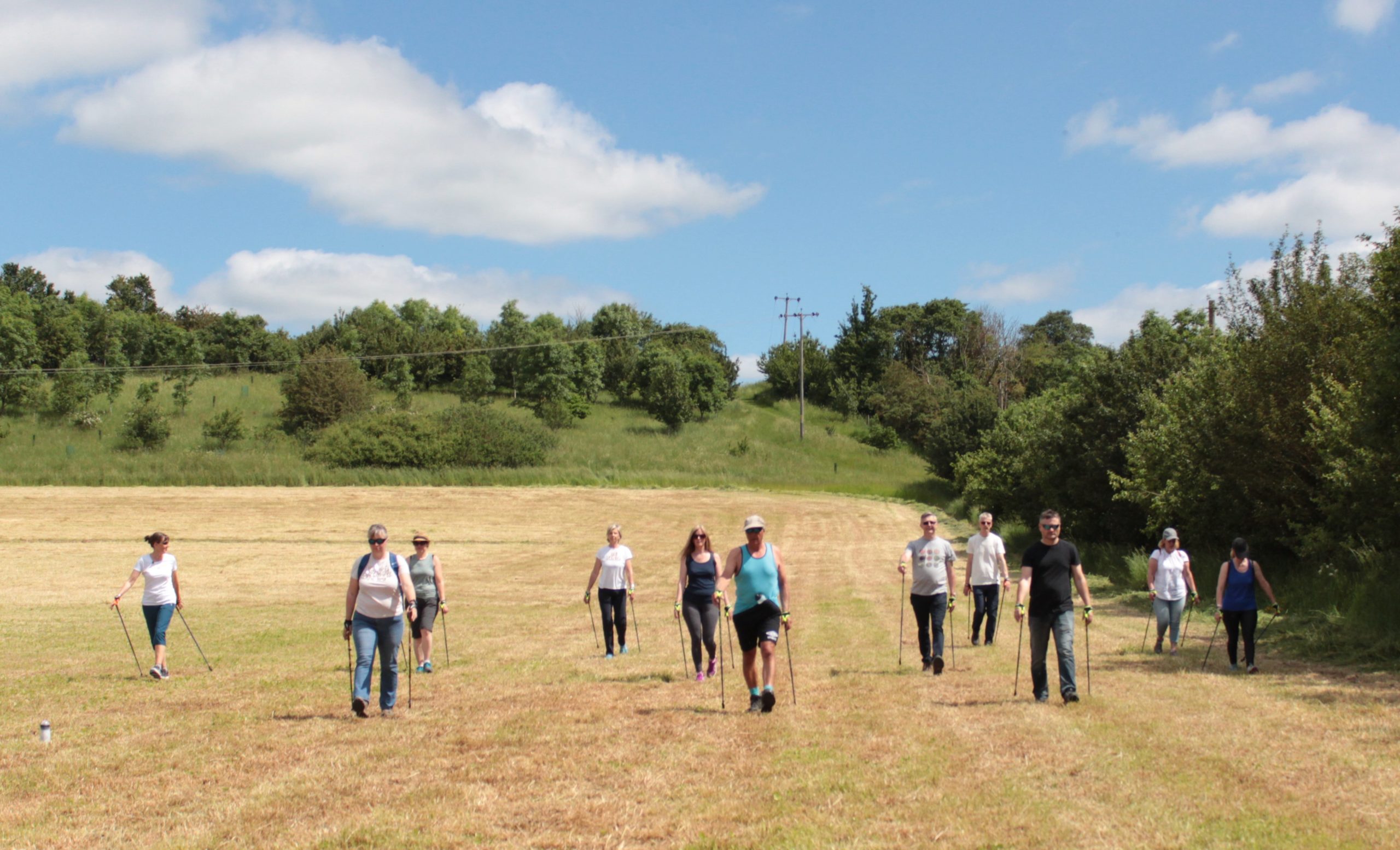 Your support makes an incredible difference.
Symptoms of axial SpA can significantly impact daily life and make it hard to do everyday activities like putting on shoes, driving a car, looking after children, or working. Yet, most people with axial SpA only see a healthcare professional a few times per year.  The rest of the time they are on their own and many people struggle to control their painful and progressive symptoms and the impact on their lives.
At NASS we offer a free Helpline and provide specialist advice, information, videos and guidebooks to ensure people get the latest information and the support they need to tackle the challenges of living with this condition.
If you feel able, please consider a donation of £10 today, and help keep our services and support free of charge and available to everyone who needs them.